Here at Sweet Tooth Pediatric Dentistry we have been so happy to be back to work for many months now since our COVID-19 shutdown. Our patients and parents have been wonderfully accepting of all our changes since our return and we continue to maintain safety as our top priority.
The following information is some Sweet Tooth updates we thought you would all would like to know now that we have been back seeing patients for 6 months:
Prior to coming inside the building please continue to call the office to let us know when you have arrived for your appointment. We must still pre-screen anyone who would enter the office with health related questions regarding possible symptoms or exposure to the virus. Once you are inside the office, a staff member will greet you, check temperatures with non-contact thermometers, provide hand sanitizer, and make sure masks are being worn correctly. Currently the state of CT does not require children under 2 to wear a mask but if your younger children are capable please have them wear one as a precaution.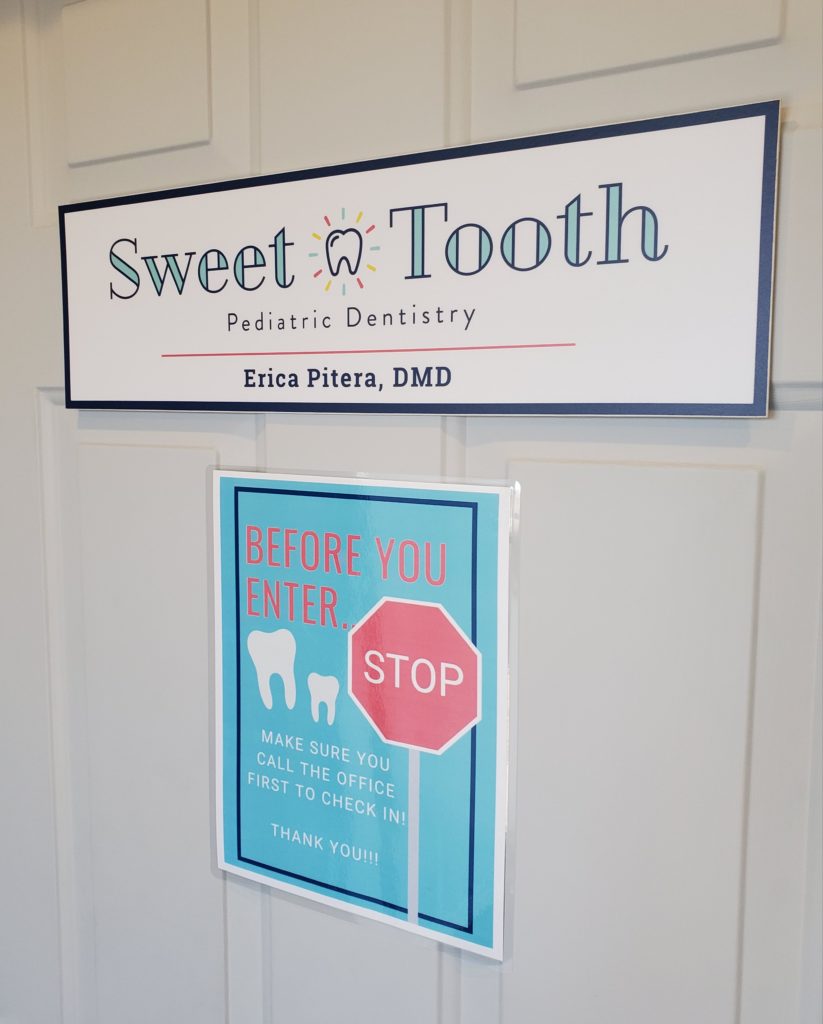 When needed, the reception area is now open for limited use. Areas are sectioned off for safe social distancing of families that cannot otherwise wait in their vehicles. We ask that no food or beverages be brought into the office. Apologies that the gaming systems are not set up for use and that books, toys, and magazines are still unavailable as well.  Please bring limited items to keep yourself occupied. We have found that personal electronic devices and handheld toys have been a wonderful distraction if there is a short wait time.
The staff at Sweet Tooth Pediatric Dentistry will continue to wear masks at all times. The extra levels of PPE have not changed since our reopening. You will see the clinical team wearing long lab coats, scrub caps, extra masks and a face shield along with our usual gloves. Disinfection occurs frequently in nonclinical areas and is constant within the clinical setting. We have many air purification units in the clinical and reception areas to help capture any potential airborne particles and will keep windows open as much as possible for fresh air flow. As the weather is changing please dress warmly for your visits; it may be colder in the office if windows are open for ventilation.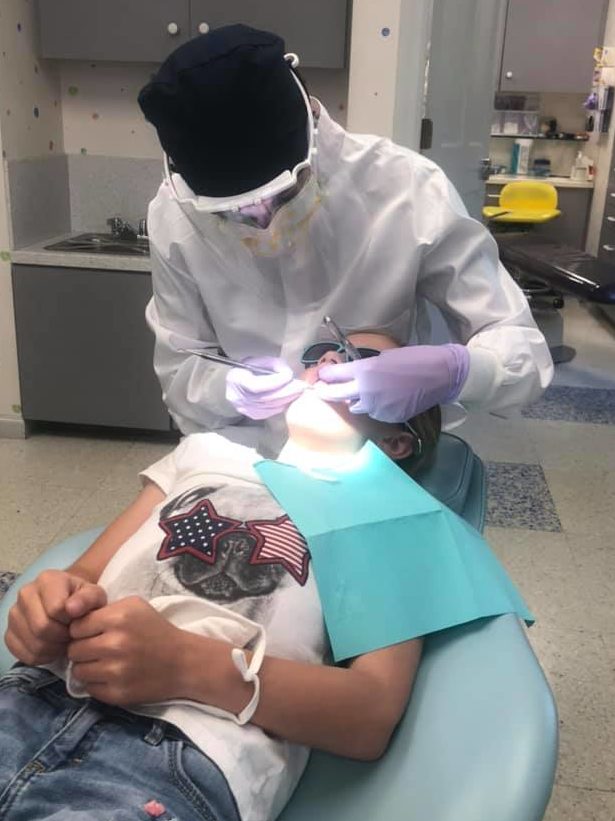 As case numbers continue to rise in our area, we ask that any patient or family that has been potentially exposed or put into quarantine by school reschedule their appointments. For non-emergent dental care it is simply not worth the risk to been seen in our office especially since a mask cannot be worn for treatment.
If you need to make or reschedule an appointment, please contact us by phone Monday through Thursday during our usual working hours at (860) 347-4681. You can also contact the office via email at info@sweettoothkids.com with questions or any concerns at any time. Thank you to all who have trusted in us to continue to provide a safe but fun place to be for their children's dental treatment.
Sweet Tooth Pediatric Dentistry
583 Saybrook Road
Middletown, CT 06457
(860) 347-4681
www.sweettoothkids.com